Rockwell Automation Allen Bradley
GE Intelligent Platforms
Kepware
ThingWorx
Let OICE introduce you to the world of IIoT solutions using Thingworx by PTC and deploy them faster.
IoT – ThingWorx Thingworx is a platform for the rapid development and deployment of smart, connected devices. Its set of integrated IoT development tools support connectivity, analysis, production, and other aspects of IoT development.
ThingWorx – Product Brief The IIoT begins with connectivity. Ensure connectivity to devices, applications, and data sources across your organization. Access industrial IoT and application data from on-premise web servers, off-premise cloud applications, and hybrid environments for ultimate flexibility.
Build better IIoT solutions and deploy them faster. Create robust industrial IoT solutions – faster and more easily than ever before. Harness deep functional capabilities with OICE Automation as part the Thingworx robust IIoT partner ecosystem, to develop feature-rich IoT applications that maximize your return on investment.
Manage and orchestrate your smart assets. Use ThingWorx to manage connected devices and control processes. Leverage out-of-the box functions and applications to ensure optimal performance of assets and operations. These capabilities provide substantial value in the form of increased uptime, reduced costs, role-based visibility and control, and improved compliance.
CSE Semaphore
Our range of TBox RTUs open up new automation possibilities, simplifying systems engineering and enabling critical industries across the globe to remotely control and monitor their applications.TBox allows users to access networks with their mobile devices and PCs – anytime and anywhere. All TBox devices and connected assets are protected by a state-of-the-art cyber security suite with authentication, encryption, firewall, SSL/TLS, HTTPS, SMTPS, SFTP/FTPS and VPN.
The TBox hardware options available are:
TBox MS – is a modular system using up to 20 card slots that packs the processing power and multi-communications capabilities to suit virtually any process. Rugged hardware installs on a DIN rail or 19-inch rack and performs over a broad range of operating environments.
TBox Lite – is a very compact, all-in-one RTU which is extremely effective for applications requiring up to 32 I/O points. Using four ports (Ethernet, RS 232, RS 485 and optional GSM/GPRS or PSTN modem) TBox Lite readily integrates systems, which include intelligent end devices, with the Internet and other IP networks.
TBox Ultra-Low-Power extends the capabilities of TBox to even the smallest assets and processes. Battery and solar-power systems allow efficient operation where commercial power is unavailable. Hazardous area approvals and IP67 enclosures allow installation practically anywhere.
Versiondogs
HOW OFTEN HAVE YOU ASKED THESE QUESTIONS..?
…WHERE do I find the latest version?
…WHO changed what?
…WHY was a change made?
…WHY is the device version different from the latest version on the server?
…WHEN was the last backup performed?
The Versiondogs project and version management software offers: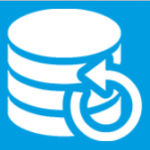 BACKUP/SECURE DATA
Fully safeguarded data and significant time savings
Regular automatic comparisons
Alarm when discrepancies are found
One backup strategy for networked and non-networked devices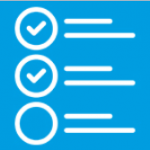 VERSION CONTROL
Standardised management of all changes to control programs
Analysis and traceability of changes using graphical, tabular or text-based version comparisons
Changes displayed clearly
Fast disaster recovery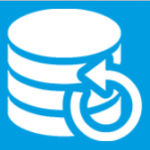 DOCUMENTATION
Integrated documentation
Date organised with 100% clarity and transparency
Complete change history
Audit trail reports at the click of a button
Download free white papers from the AUVESY website and contact us as the Thailand distributor:
OPC Router

Constant optimization of your production processes is important to ensure the best possible product quality – and ultimately the success of your company or enterprise.
Production Data Hub
The OPC Router offers automated data exchange as middleware and central communication platform by integrating systems and stand-alone solutions.
Must-Have Industry 4.0 Software
Visual configuration with exemplary monitoring and highly reliable renderings makes the OPC Router your number one choice as fast and efficient pathfinder and trusted companion for your Industry 4.0 projects.
In the graphical user interface you place the sources and destinations of your communication connections and assign the fields via drag&drop. In the status display, you can follow the data transfers live and view the values. You can find more detailed examples in the plug-in descriptions.
Plug-ins
Many connectivity options for your project.
The OPC Router implements the communication between various systems. The implementation is realized by "plug-ins". Each plug-in is configured according to the special requirements of the target system. For the realization of your project, you only need to license the plug-ins you need for your application. Then connect your systems with each other and build up your industry 4.0 system integration with it. Details on the functionalities of the many plug-ins are available here.
Other Products Used